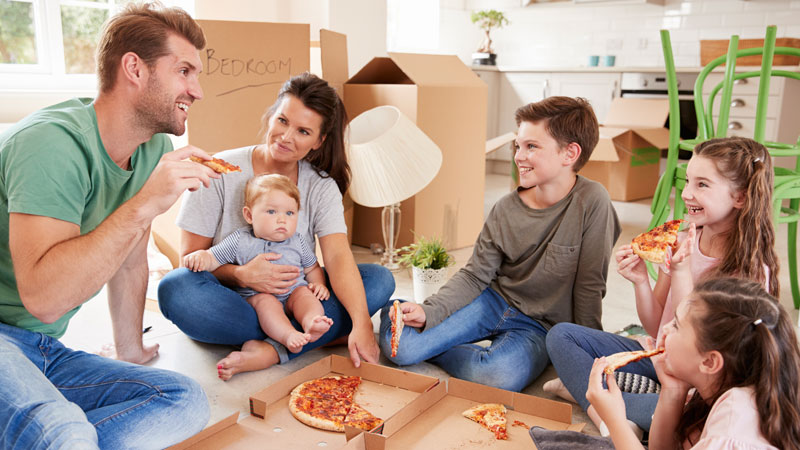 We make your buying experience both productive and enjoyable by providing the market knowledge, past experience, and friendly service that you would expect from any top real estate agent.
1. Buyer Consultation
We meet with you to discuss your lifestyle, preferences, budget, and other criteria to discern which communities and properties may be best for you. We also take this opportunity to review the property buying process in more detail, answer your real estate questions, and advise you on several buying strategies that may be advantageous to you.
2. Loan Pre-approval
Before you start shopping for properties, it's best to be pre-approved for a loan from a mortgage lender. Our network of lenders can help you determine which price range will work best for you and answer your questions about the mortgage process, credit scores, and other financial aspects of buying a property. We want to ensure your property is easily affordable and that your future offers to sellers are strengthened by including verification of your ability to get a loan (ie. pre-approval letter).
3. Buyer Representation Agreement
This agreement formally acknowledges the buyer/agent relationship and empowers your agent to make available properties not yet on the market. The agreement is also an essential aspect of cooperating with our network of brokerages and investors and states that all agent commissions will be paid exclusively from the seller.
4. Finding Your Property
This phase includes searching for properties online and visiting properties in-person.

We're happy to provide you with recommended properties for sale and you can find properties for sale on our website. Many buyers prefer to "short-list" their favorite properties found online and view several at a time with their agent. We're available evenings, weekends, and setup showing appointments that work with your busy schedule.

You will receive daily email updates of properties matching your criteria in addition to being able to search for properties on our website. We even provide you with an app for your smartphone and tablet that connects directly to our property database (ie. MLS).

You are welcome to use a third-party website to find properties, but keep in mind that those websites often do not have all properties for sale. Some agents disable online syndication of their listings. Unsyndicated properties are only available on licensed brokerage websites and directly on the MLS system.

5. Submitting Purchase Offers

When you find a property you may want to purchase, we help you submit an offer to the seller. We discuss the price, terms, and navigate many possible seller concessions that make your offer likely to be accepted. Next, we send your offer to the seller's agent for review with the seller(s). Sellers have the option to accept your offer, present you with a counter-offer, and may even send out multiple counter offers simultaneously (to other buyers).
Counter-offers are simply suggested changes to your price and terms that the sellers would accept. Some negotiations may go back and forth several times before reaching an agreement. We always work with the other agent for you and will structure the transaction for the best possible outcomes.

When your offer or counter-offer is accepted, you have successfully started the process of purchasing the property.Sellers will often request a deposit (3% of the purchase price) as incentive to accept your offer and make the property unavailable to other buyers. Your deposit is either refunded (if you do not purchase the property) or allocated toward the purchase price (if you do decide to purchase).
6. Escrow
Once an agreement has been reached with the seller, you have 21 days (or however long was negotiated by your agent) to conduct inspections, prepare your mortgage loan, and other activities. We recommend all buyers have a thorough property inspection. Inspections are performed by a licensed professional and include a detailed report of any physical imperfections of the property. With this information, we can ask the sellers to correct items of concern, credit you in escrow, or cancel and find a better property.
You aren't obligated to purchase the property until your "contingency period" (normally 17 days) goes by. After your contingency period, there is normally another 13 days where our team works on your behalf to complete the transaction.
7. Closing
The last event in the transaction is completing your loan and closing documents. After you have reviewed your documents, escrow will transfer them to your lender to finalize your loan (if applicable). An escrow agent will call you when your property is officially sold (ie. recorded) and your agent will meet you at the property to deliver your keys.
Understand the Buying Process
Know how to purchase any property and how to use our buying process to your advantage.